HSE Services
OCC's HSE Consultancy Services helps in achieving outstanding safety performance and solving tough operations challenges. OCC's HSE consulting approach is about helping companies integrate safety functioning within the DNA of the business.
We begin with where you are and partner with you in developing a vision and strategy for the future. Our consultants bring expertise from a number of fields and our solutions have shown proven results in a number of industries, including
Oil & Gas and Process Plants .


Manufacturing Industry.


Construction Projects .


Mining and Chemical.


Utilities and Infrastructure.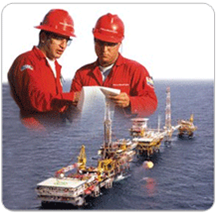 OCC groups specialize in Health, Safety and Environmental Consultancy Services. We provide HSE services to projects at any phase of project life cycle and also to existing assets and operating plants.
Some of our key HSE services are as follows:
Behavior Based Safety Program Development and Implementation.


Independent Health and Safety Audits.


Job Hazard Analyses and accident prevention programs .


Development and Implementation of OSHA Compliance Programs.


Incident Investigations / Root Cause Analysis.


HSE Inspection Support.


HSE Construction Site supervision Services .


Review existing HSE systems and Gap analysis assessment .


Safety Perception Surveys .


HSE Program and Manual development & setup HSE systems .


Process safety assessment, HAZID studies .


Construction safety and transportation safety .


Ergonomic studies and implementation .