Our Services & Core Values/Principles
OCC has an extensive experience and expertise in Quantity Survey & Contract Management, Design & Engineering, and Project management, Operation & Maintenance Management, Reliability, HSE and Manpower Supply Services.

We undertake all these services for all kinds of projects ranging from Oil & Gas Sector, Power, Infrastructure, and Buildings & Factories. The focus of OCC Engineering's studies is to assist clients to maximize project value through fit for purpose and cost effective design solutions whilst accurately estimating project performance, design, cost and schedule. Undertaking feasibility studies is a key feature of OCC Engineering's business model. Involvement in studies, front end design, project definition gives an opportunity to add a significant value addition to our client as the cost influence decreases over the project maturity.

Through detailed project knowledge OCC is able to optimize the required engineering and construction services and also provide clients with attractive contracting solutions. The Company focuses on developing and maintaining strong relationships with clients for whom studies have been completed and has been highly successful at converting studies into projects. OCC comprehensive service offering virtual combined with specialist in-house expertise enables the Company to deliver clients innovative, efficient, high quality, timely and cost effective project solutions.

By being able to maximize project control, OCC can provide clients with guaranteed outcomes in terms of plant performance, as well as enhanced safety, cost and schedule efficiencies, improved planning, enhanced site utilization and simplification of warranties and performance guarantees.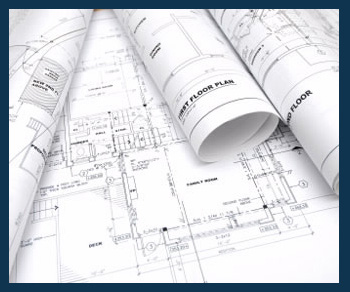 We offer our services in the following fields/areas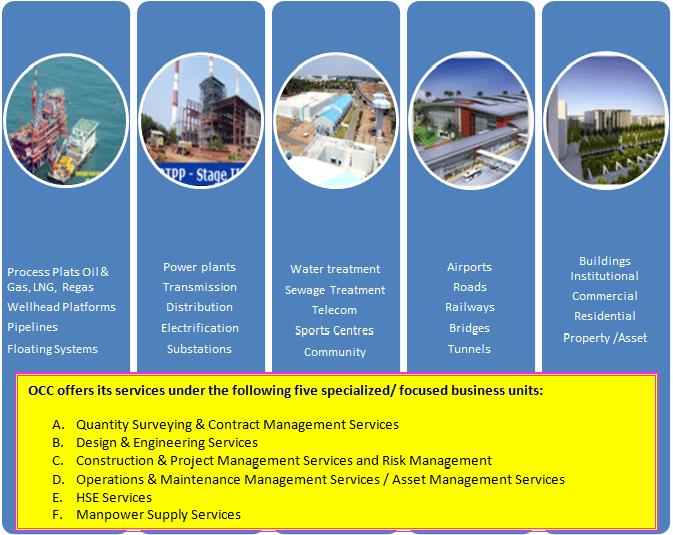 OCC's Consultancy Services aimed at achieving outstanding Cost, Schedule, Operational Excellence and Contract performance and solving tough Contractual challenges, technical integrity and interface issues. OCC's consulting approach is about helping companies to integrate Scope, Cost, Schedule, Quality, Safety, functional specification and Change implementation functioning within the Contract provisions without any ambiguity or differences in interpretation of Contract Clauses throughout project life cycle execution. We provide professional Consulting services to all key sectors of the industry ranging from Oil & Gas to Infrastructure.
Oil & Gas Projects including Upstream, Downstream, LNG, Re-gas, Un Conventional
Manufacturing & Chemical Plants Such as Cement, Fertilizer, manufacturing facilities
Construction Projects , all types of Construction from small house to big Infra project
Utilities Projects Such as Water Supply, Sewage treatment Plants, Electrical distribution
Infrastructure projects Such as Roads, Airports, Railways, Dams, Canals, tunnels, etc
Buildings and Assets such as residential, commercial, institutional, community, etc.